Mid-term Report of Red Female Army Culture Expo Area Planning Successfully held【Report2015】
On April 5, 2016, Mid-term Report of Red Female Army Culture Expo Area Planning in Yangjiang Town was held in conference room of Yangjiang town government in Qionghai City,Hainan Province.The meeting was hosted by the leaders of Yangjiang town government,DLAI reported the planning.The report was highly regarded by the leaders and was well received and made valuable comments and reached a consensus on the next stage of the work arrangement.
Introduction to the program:
1、The overall: the global tourism of the red cultural tourism Expo Park
Yangjiang town administrative area of 126 square kilometers, the jurisdiction of 15 village committees.According to the distribution of revolutionary sites and villages, DLAI divided the town into a center (Yangjiang village town center), seven red cultural demonstration village and seven traditional ecological demonstration village.
Took Red Female Army Culture as the first brand,took the town of the market as the center,all the red resources in the area will be integrated, unified planning, made the focal points stand out, point to line, line to surface, the introduction of mature boutique tourist routes to speed up global tourism development.
Accelerate the construction of the town public infrastructure infrastructure, improve the overall landscape of the street transformation, so that the town market appearance, architectural style theme is more prominent and prominent, so that the town's revolutionary feelings and red atmosphere more intense.With the theme of Red Female Army Culture Park and opening of Yangjiang Exchange Cultural Hall, it will promote integrated development of tourism, shopping, leisure and catering in Yangjiang town.
Town Center: Red Female Army cultural tourism distribution center: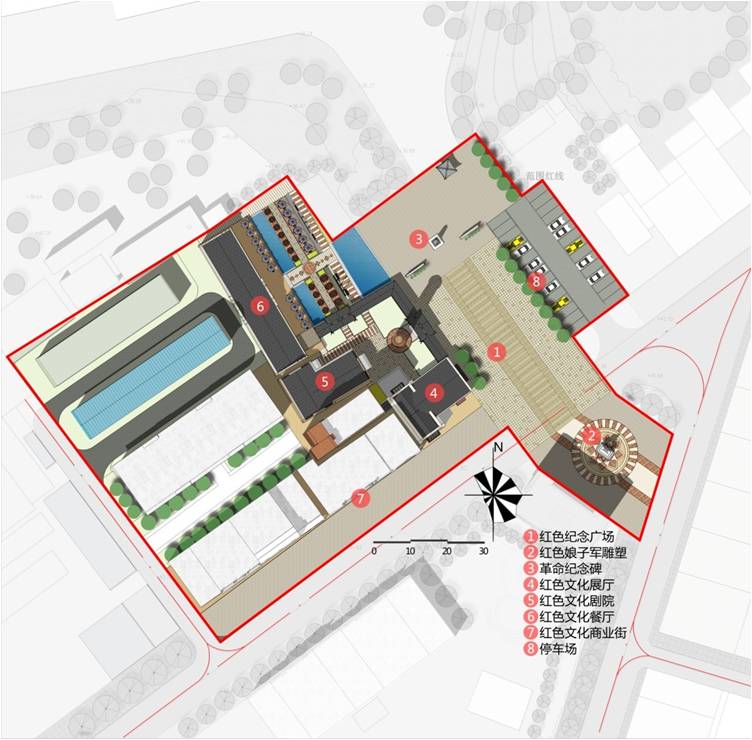 The planning orientation DLAI made for red center town of Yangjiang town is the red tourism culture reception center;the national cultural display and activities center of the spirit of Red Female Army.
Baishui Sang:demonstration sites of education training and beautiful countryside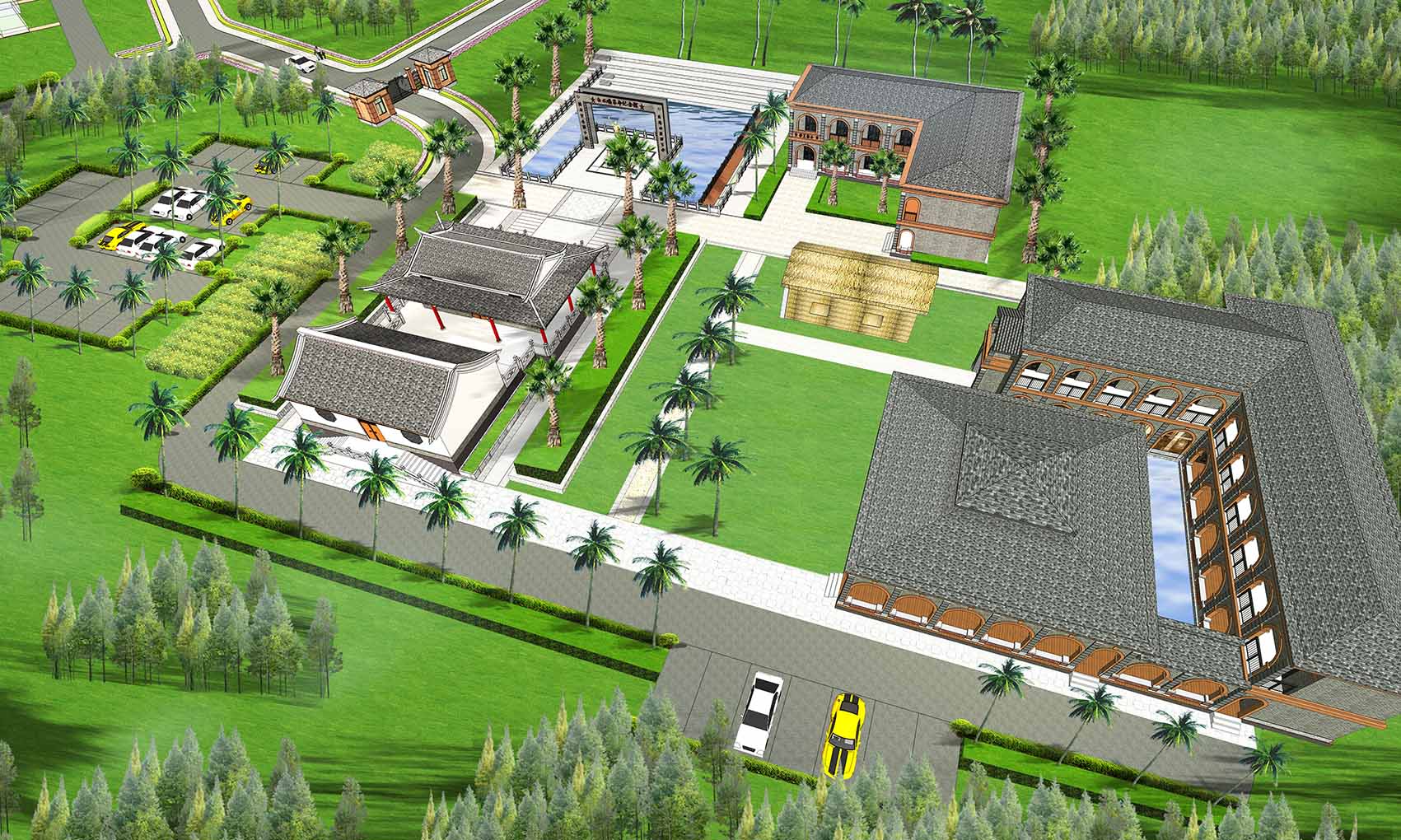 The planning orientation DLAI made for Baishui Sang is the rural style of the red hometown.Repair old as old, continue the classic, innovative ideas.
Questions and Countermeasures:
a. The road is not a system, the level is not clear; —— Afforests the main traffic road as boulevard of Baishui Sang.
b.The rural landscape environment needs to be improved;——Unifies rectification landscape greening, to encourage people to plant flowers around the house as a scene.
c.Part of the building is dilapidated, the style is unexpected, and not in harmony with the tone of the revolution;——Makes the building facade beautify,dresses up unexpected buildings, repairs old as old.